Children and health in Bali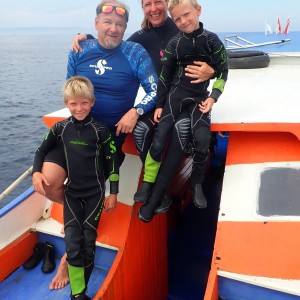 You don't need to be afraid about your children health in Bali.
In Bali is not fear of the perhaps biggest risk in tropical world malaria. Children should have vaccination against usually illness, especially Hepatitis, TBC and typhus. For more information ask your doctor.
There is not big danger of stomach upsets in Bali; the people here are very hygiene-minded.
Dangers species as snakes or insect are rare in coastal regions.
The biggest dangers are overheating and dehydration. Important is so using of sun creams and enough liquids.
Kids are our guests and never /as well as the adults/ had any more serious health problem.