School of Diving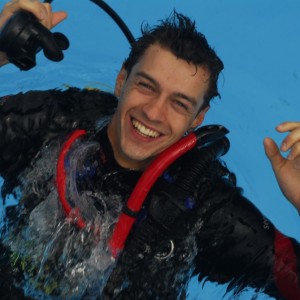 THINKING ABOUT DIVING COURSE IN BALI?
GOOD CHOICE!
In 15 years of professional diver praxes had I, instructor Misa and our colleagues the good luck to work with nearly 1200 of divers on improving their skills.
Most of them started as beginners in basic diving course OWD /Open Water Diver/ or after getting some experience they improved their certification to Advanced Diver AOWD. We lead also special courses as Nitrox, deep, night, navigation etc. diving. I led also preparing of ca. 15 new Dive masters – first professional certification. They are future diving instructors and they all are very good.
DIVING COURSES organize we in English, German and Czech abandoned quarries or some world seas and oceans, but Relax Bali offers the best condition to get any of above mentioned diving qualifications. :
Experienced european scuba diving instructors

Teaching materials and teaching in English, German, Czech, Indonesian atc.

Two swimming pools from 1,2m to 3meters deep

Stable warm but not hot weather

Locality with beautiful coral gardens 20 meters in the front of Relax Bali resort

Calm and nice sea

Minimum of danger species

Possibility to get certification for children from 8 years
If thinking about diving course but still not sure, use our offer.
Contact us, we will help you.
In the name of Relax Bali team, Jindra Soukal Diving Instructor.
info@relaxbali.com and info@relaxdive.com